Battery Discharger For Lead-acid With Data Collection
Battery Discharger For Lead-acid With Data Collection
Wrindu

Shanghai, China

about 25 days

5000 set/month

RDBT-8603B
The PTC ceramic resistor is used as the discharge load of the battery discharge instrument. The TGBT control technology realizes the automatic regulation and monitoring of the current, perfect protection function and the application of new materials, and completely avoids the red heat phenomenon. It makes the whole charging and discharging process safer.
Our Battery Discharger for Lead-acid with data collection is miniaturized, multi modular, and can be flexibly configured to meet the requirements of site use environment and construction site. Considering the characteristics of DC system, the battery charger capacity can be flexibly adjusted according to the requirements of different construction sites, and a reasonable alarm system can be configured to meet the site conditions and improve the safety and reliability of DC system transformation.
With the latest wireless communication technology, the data acquisition module can monitor the battery discharge process in real time, monitor the discharge process of each battery, and realize the whole process of online discharge.
RDBT-8603B Battery Discharger for Lead-acid with data collection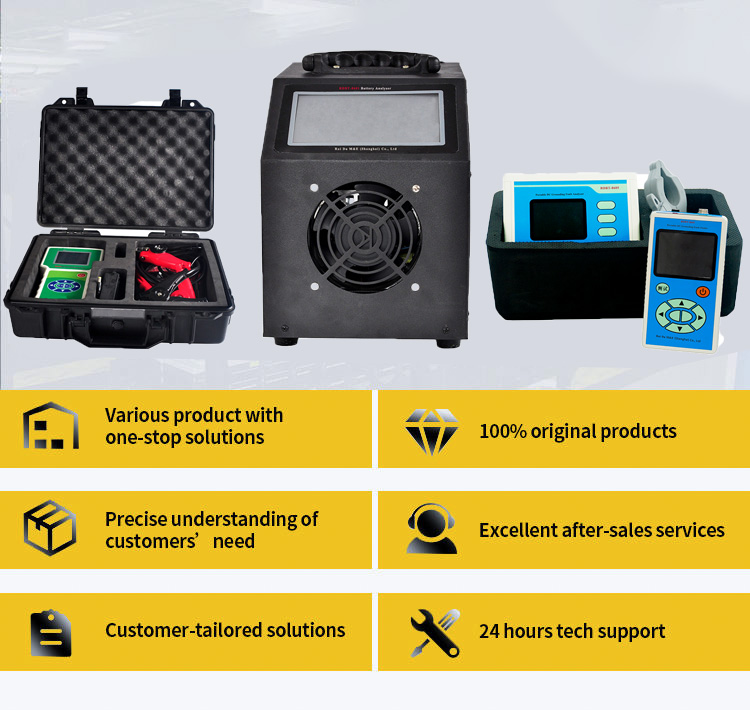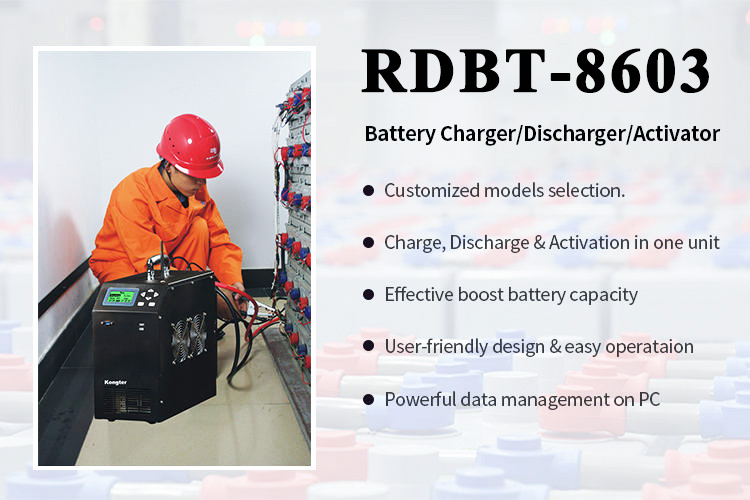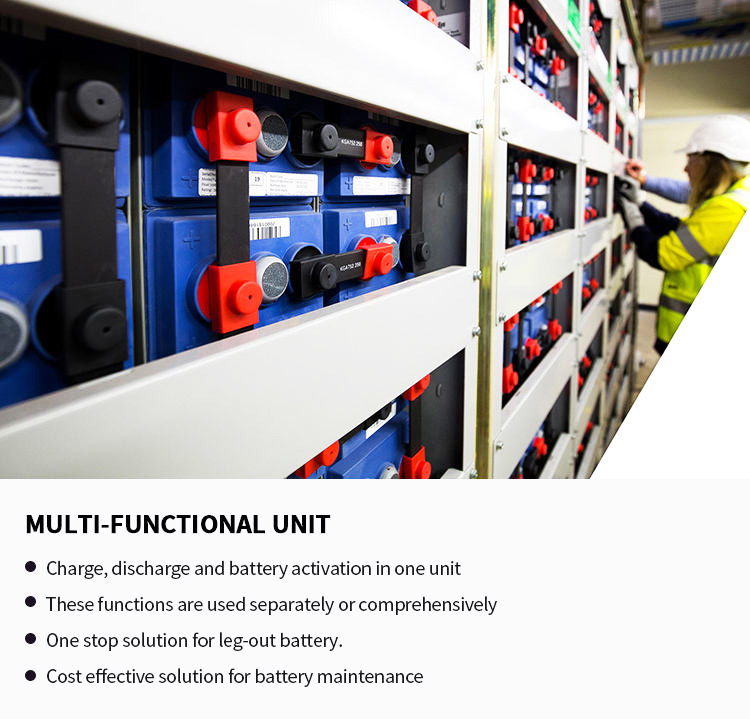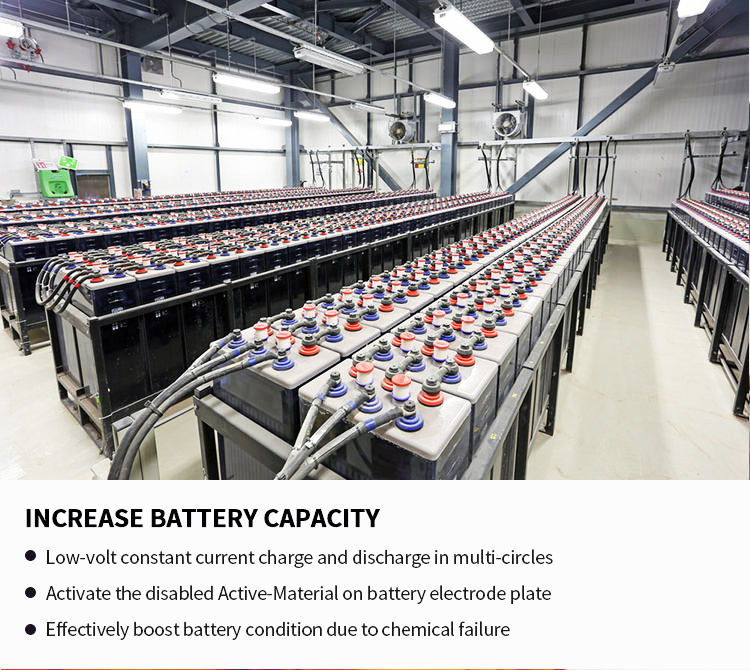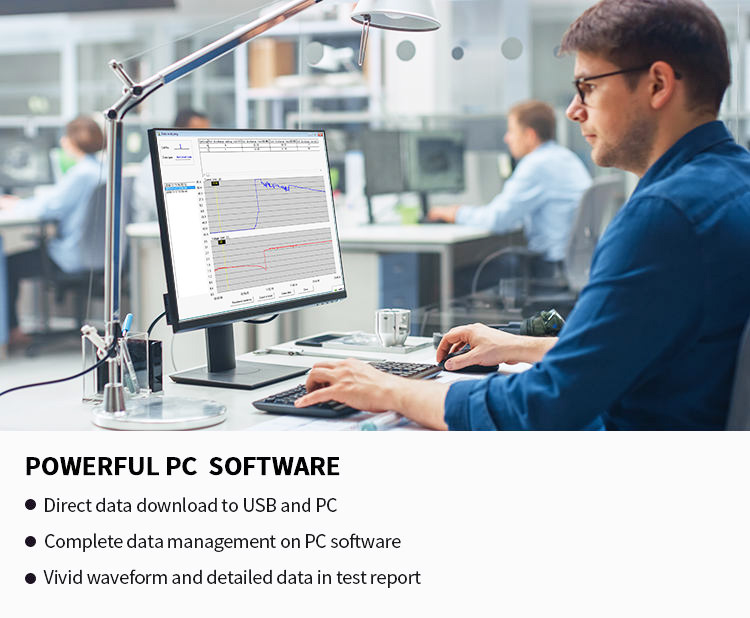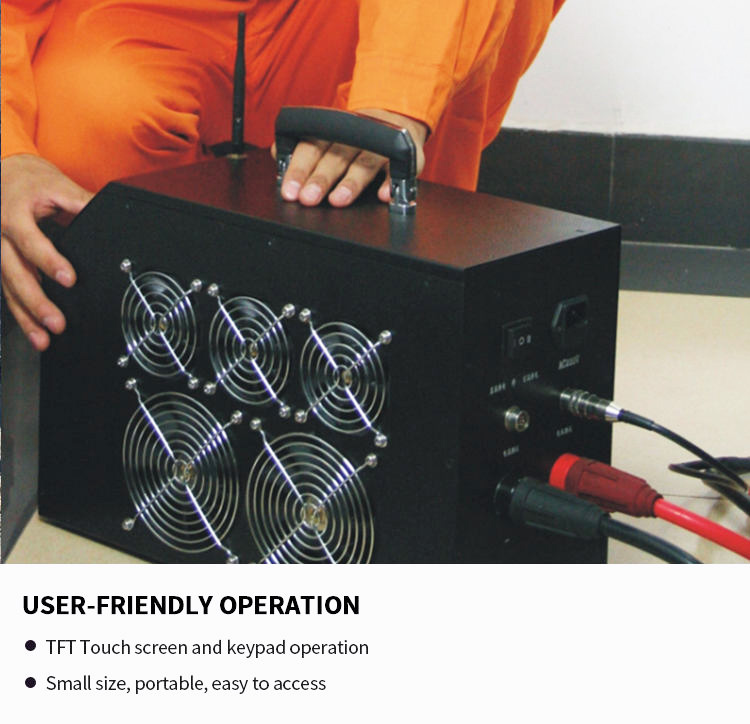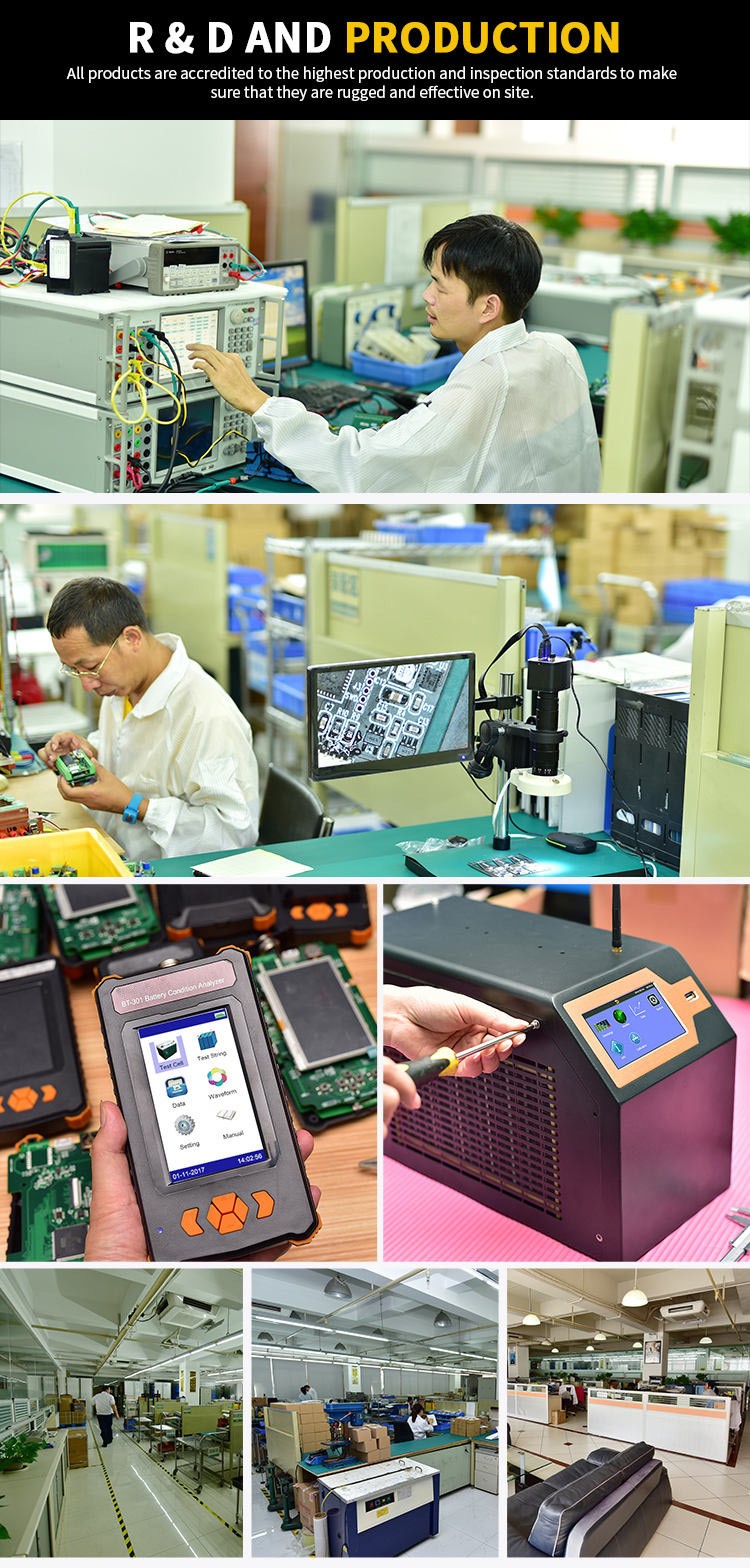 Product features:
1. Our battery discharge test equipment is used as PTC ceramic resistor to avoid red heat phenomenon and make the whole discharge process safer

2. With large screen graphic LCD and 5.0 inch touch screen, it is easy to operate and easy to use
3. Our Battery tester has the function of wireless communication. The communication between the wireless acquisition box and the discharge host is wireless, which simplifies the wiring and is flexible and convenient
4. The wireless acquisition box can monitor each battery to realize the complete monitoring of the battery pack discharge process
5. Our battery discharge instrument is controlled by intelligent single chip microcomputer ARM and displayed in Chinese and English on LCD. The menu operation is simple and clear

6. Test / discharge termination conditions can be set, including cell voltage, battery pack termination voltage, discharge current and discharge time
7 The test / discharge process can be recorded, mainly including the total capacity, total voltage, total current of the battery pack and the voltage change of the single battery with the lowest voltage
8. Real time online display, test and record the parameters of the whole battery, and automatically store the data after the test
9. Our Lithium Battery Charger Discharger Tester can set and control the voltage, current, time and other parameters, automatically complete the test of various parameters of the battery, and automatically discharge to extend the service life of the battery
10. After the discharge, the detected data can be transferred to the U disk on site; the supporting data processing software processes the data information collected by the discharge, analyzes the battery capacity, and generates various charts
11. The backward battery can be shielded to ensure the smooth discharge process
12. Add the function of continuous discharge, which can continue the last discharge, and automatically record and accumulate the capacity and time to ensure the integrity of the discharge process
Product specifications and technical parameters:

Working power supply

AC220V or DC110V-220V(battery pack direct power supply)

Battery pack voltage

DC48V

DC110V

DC220V

DC380V

DC480V

Discharge current

0~500A

0~300A

0~200A

0~160A

0~60A

Discharge termination voltage

38-60V

88-132V

176-264V

304V-456V

420-580V

The accuracy of discharge current

1%

Current resolution

0.1A or 1%

The accuracy of voltage test

0.5%

Communication Interface

USB、RS232

Sampling interval

10s

Working environment

humidity : 5%~90%; temperature: 0℃~+50℃

Cooling mode

forced air cooling

Note: all kinds of discharge meters with special specifications can be customized according to customers' requirements