RK9914 Insulation Withstand Voltage Tester
RK9914 Insulation Withstand Voltage Tester
Wrindu

Shanghai, China

about 25 days

5000 set/month
RK9914 insulation withstand voltage tester is a safe and high-performance tester designed with high-speed MCUs and large-scale digital circuits.. The voltage rise and fall as well as the voltage frequency of the instrument are controlled by the MCU. It displays the breakdown current and voltage values in real time. And it's also with the software calibration. Equipped with PLC, RS232C, USB interfaces, it is convenient to form a comprehensive test system with computer or PLC system. It can intuitively, accurately and quickly test the electrical safety performance indicators such as breakdown voltage, leakage current, insulation resistance and other electrical safety indicators of various measured objects.
RK9914 Insulation Withstand Voltage Tester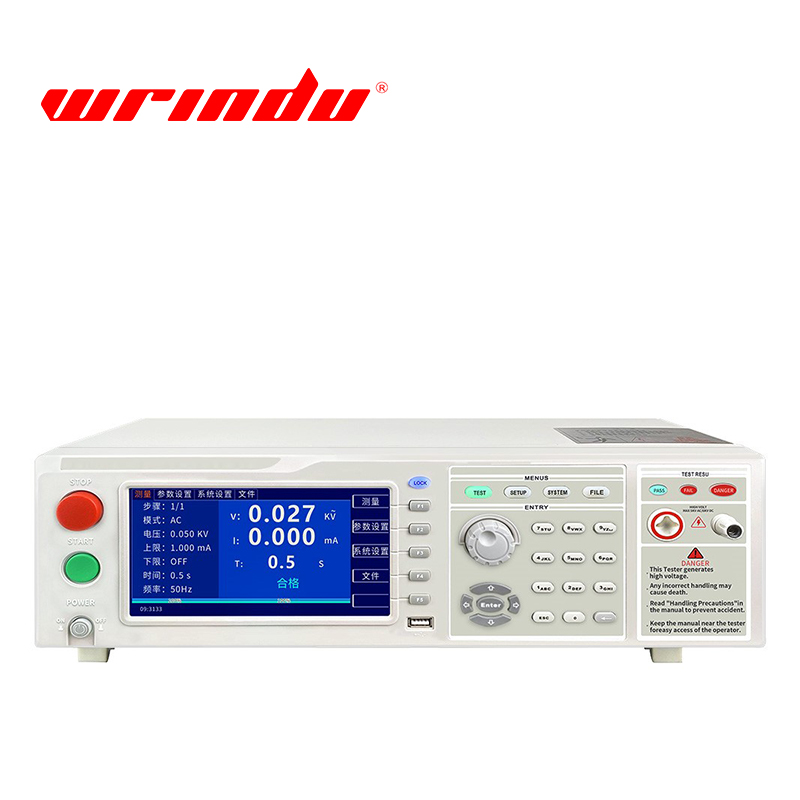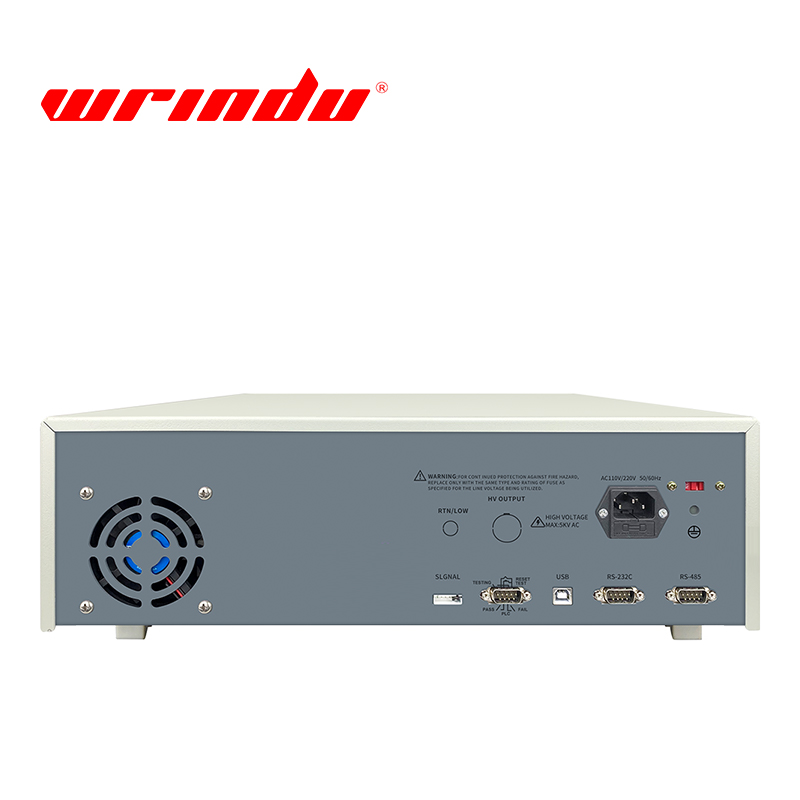 Product features
1. 7-inch TFT (800*480) is adopted to display setting and testing parameters. It's large current and capacity makes the display content rich and eye-catching.
2. The stored data can be copied via USB interface.
3. The high voltage rise and fall time can be adjusted to meet the requirements of different test objects
4. Test results can be saved simultaneously.
5. User-friendly operation interface supports digital button input and dial input. The operation is simpler.
6. Minimum resolution of DC current is 0.001μA.
7. The PLC interface, RS232 interface and USB interface are its standard configuration.
Product specifications and technical parameters

AC withstand voltage test

Output voltage

AC:0.05kV~5.00kV

Maximum output capacity

500VA (5.0kV 100mA)

Maximum rated current

100mA

Output waveform

Sine wave, DDS+

DC Withstand voltage test

Output voltage

DC:0.05~6.00kV

Maximum output capacity

300VA (6.0kV 50mA)

Insulation resistance test

Output voltage

DC:0.05kV-5.0kV

Measuring resistance

Range:0.1MΩ-100GΩ

Precision:≥500V: 0.10MΩ-1.0GΩ ±5%

1.0GΩ-50.0GΩ ±10%

50.0 GΩ-100.0GΩ ±15%

<500V: 0.10MΩ-1.0GΩ ±10%

1.0GΩ-10.0GΩ ±15%

Voltmeter

Test range

AC:0.05 ~ 5.00 kV, DC: 0.05 ~ 6.00 kV

Test accuracy

± (1%+3 digits)

Ammeter

Test range

AC: 0~100mA, DC: 0~50mA

Test accuracy

± (1%+2 digits)

Timer

Range

0.0-999.9S

Minimum resolution

0.1S

Testing time

0.1S-999S, OFF = Continuous testing

Arc detection

0-20mA

Output frequency

50Hz/60Hz

Communication interface

Display

7-inch TFT 800*480

Power supply

110V/220V, 50/60Hz