Transformer oil gas chromatography analyzer
Transformer oil gas chromatography analyzer
Wrindu

Shanghai, China

about 25 days

5000 set/month

RDSP-3402
Gas chromatography is a technique for separation and analysis of multicomponent mixtures. Gas chromatography analyzer uses gas as the mobile phase (carrier gas). When the sample is sent into the injector and gasified, the carrier gas is carried into the packed column or capillary column. Due to the differences in boiling point, polarity and adsorption coefficient of each component in the sample, each component is separated in the column. Then, the detector connected behind the column detects each component in sequence according to the physical and chemical characteristics of the component Finally, the converted electrical signal is sent to the chromatographic workstation, and the chromatogram of each component is recorded and analyzed by the chromatographic workstation, so as to obtain the analysis results of each component.
RDSP-3401 insulating oil gas chromatography analyzer adopts large screen LCD display, which can set various parameters through keyboard. This Oil dissolved gas analyzer has the functions of power failure protection, over temperature protection, "0 ℃" protection, gas cut-off protection, electronic automatic ignition, etc. The Insulating Oil Gas Chromatography has the advantages of high sensitivity, high accuracy, short analysis time, simple analysis method and automatic data processing. The transformer oil gas test machine is an ideal special gas chromatograph for power industry, transformer manufacturers and related fields
RDSP-3401 Transformer Oil Gas Chromatography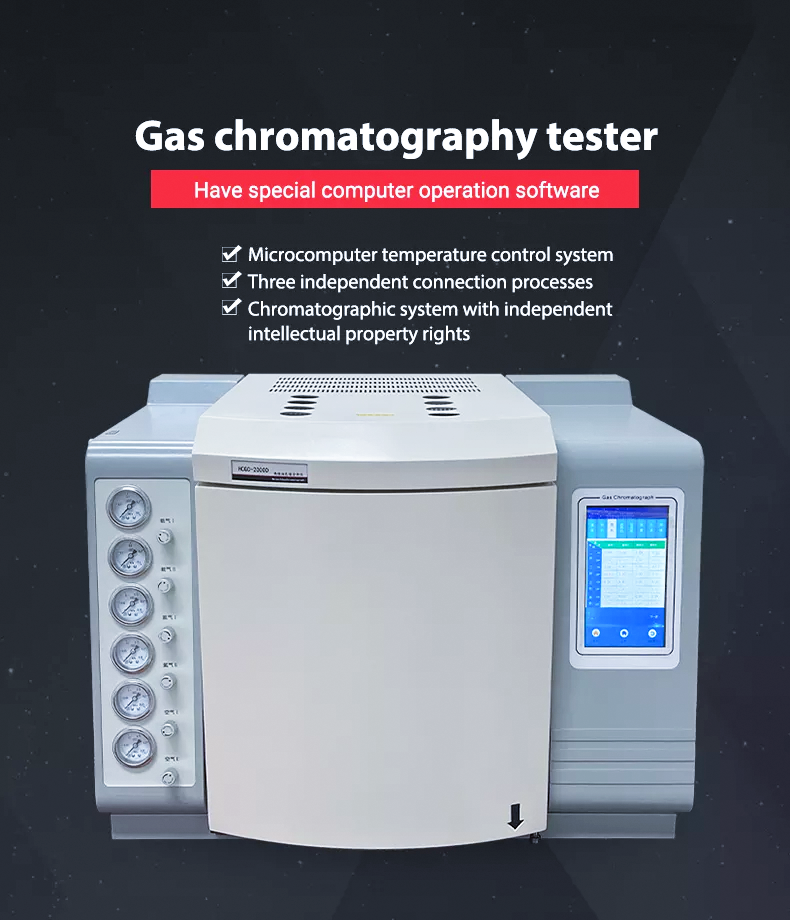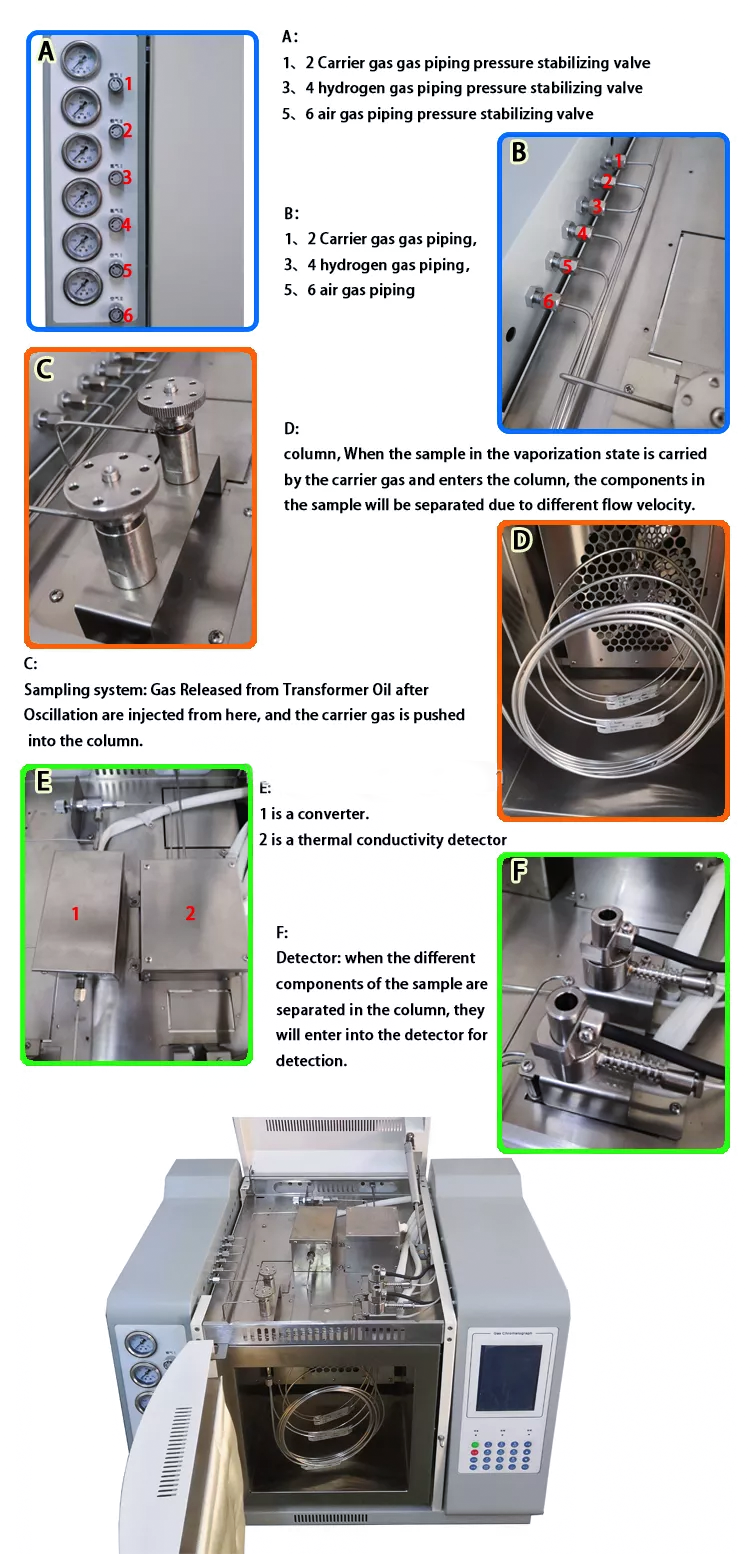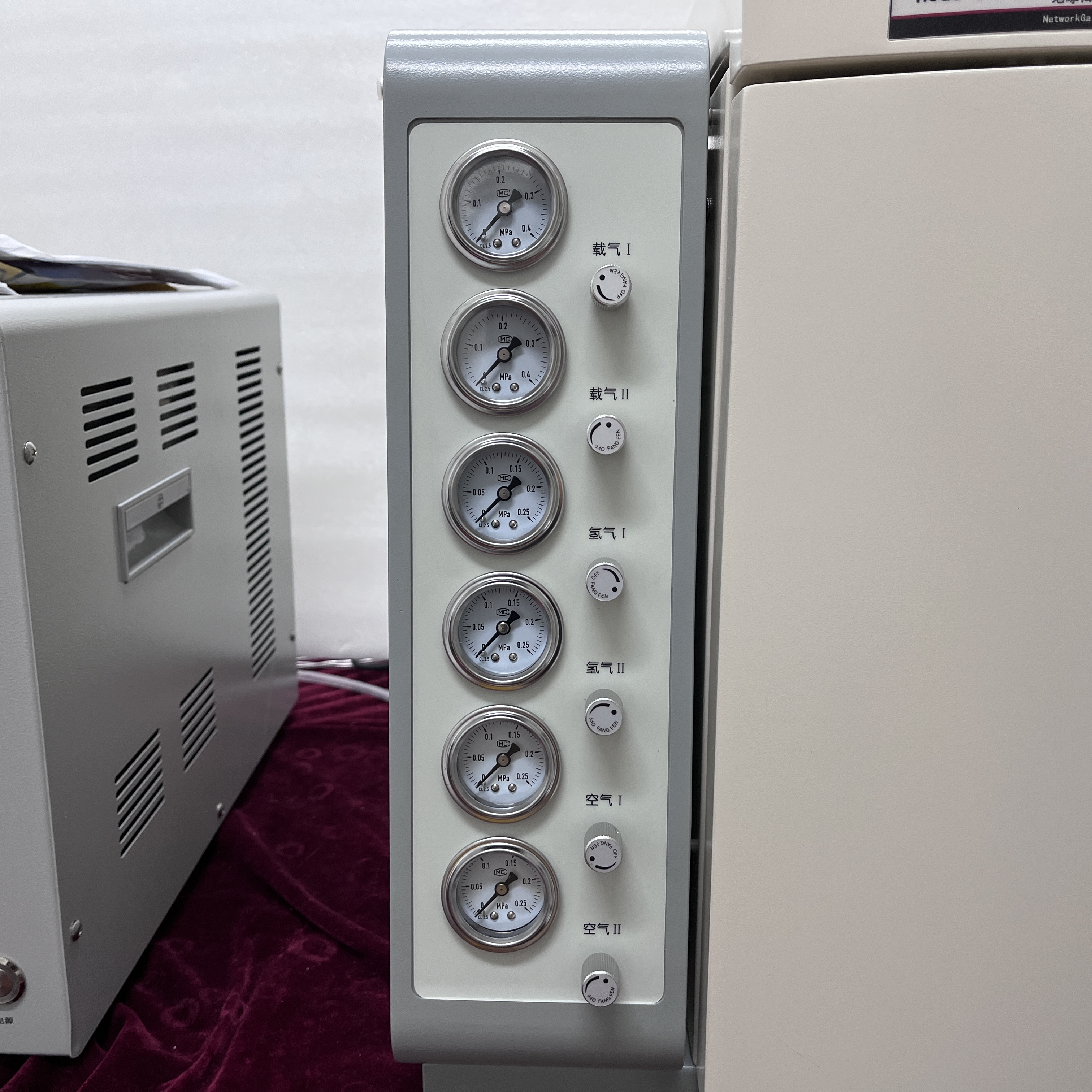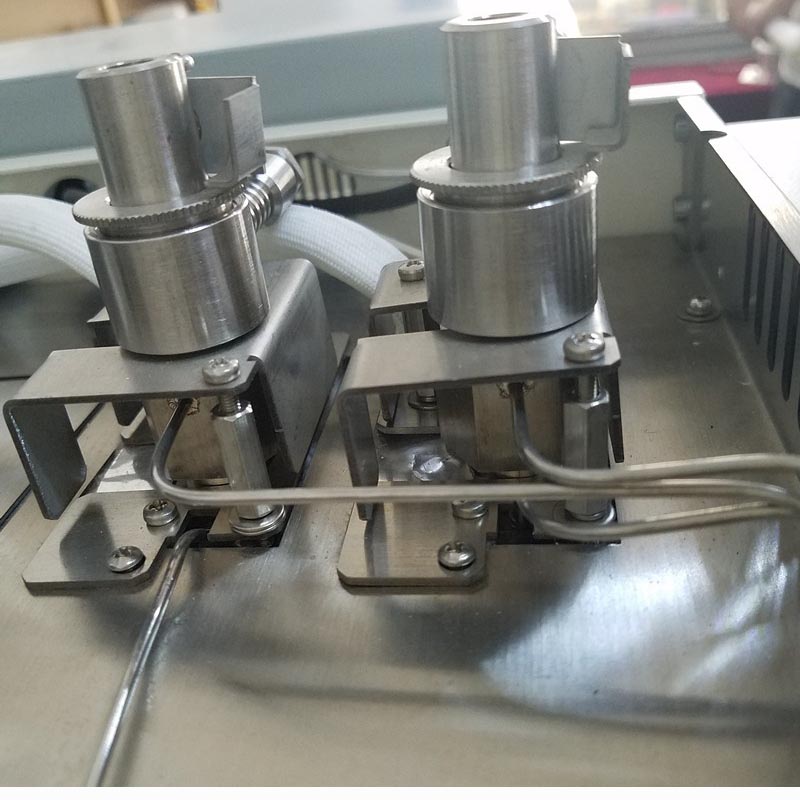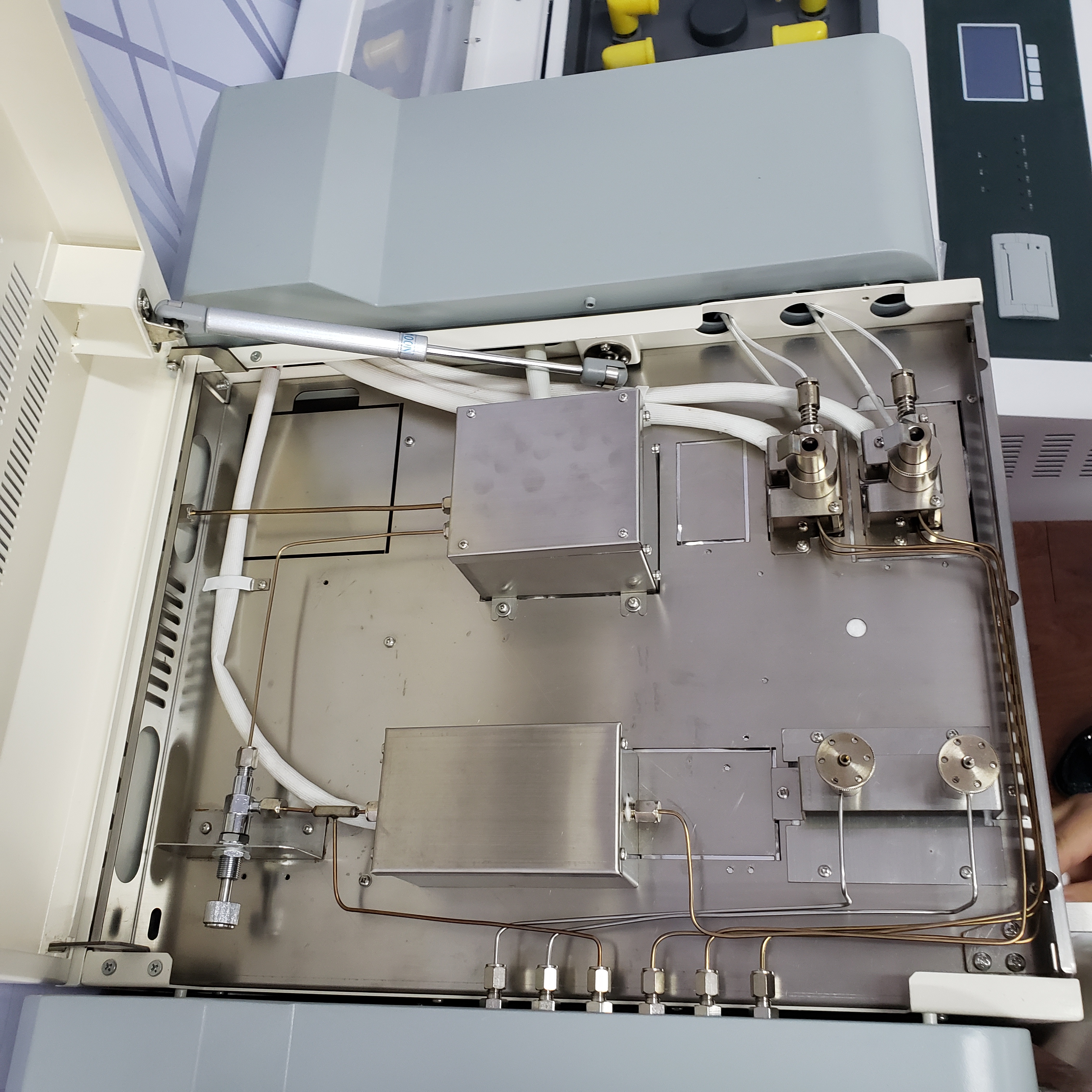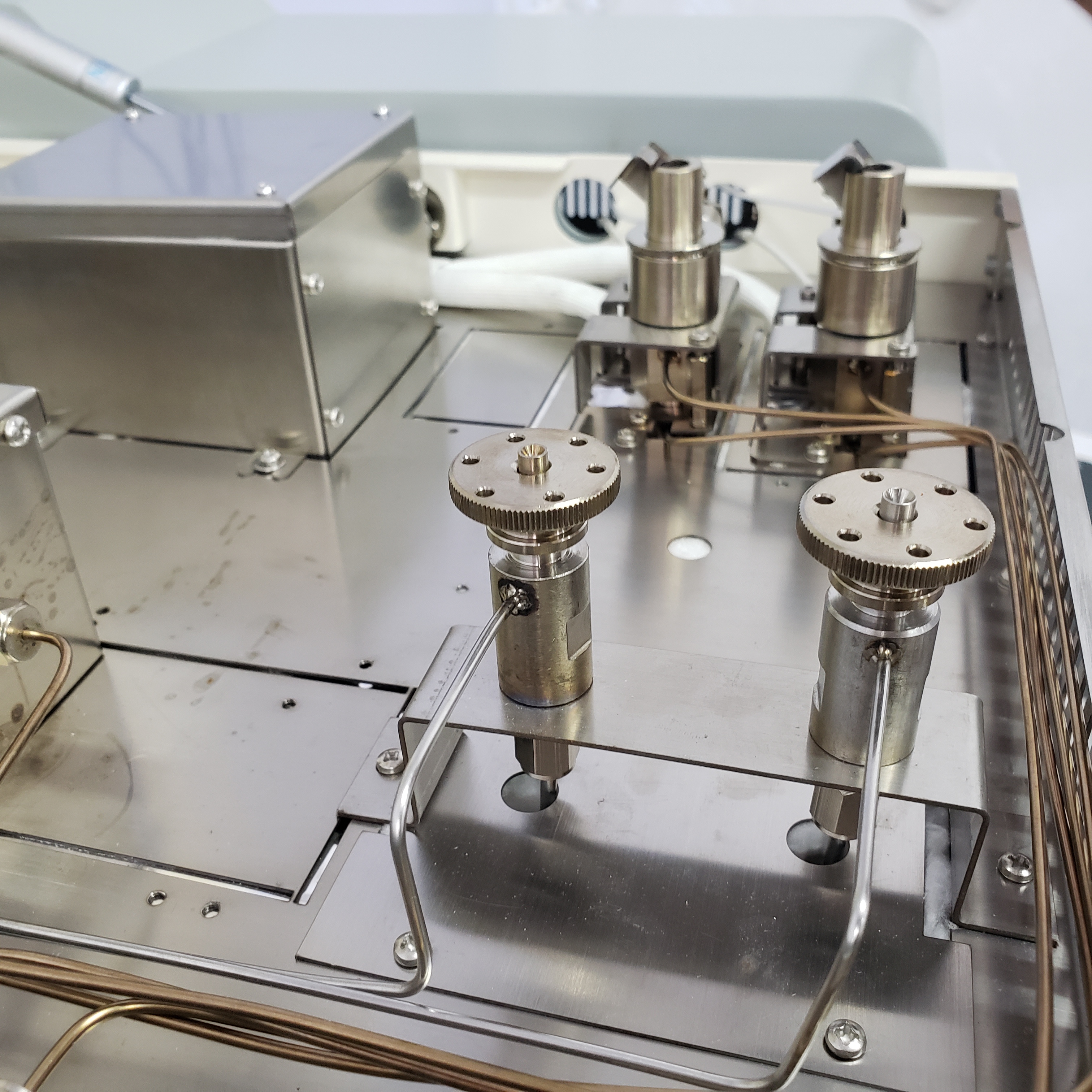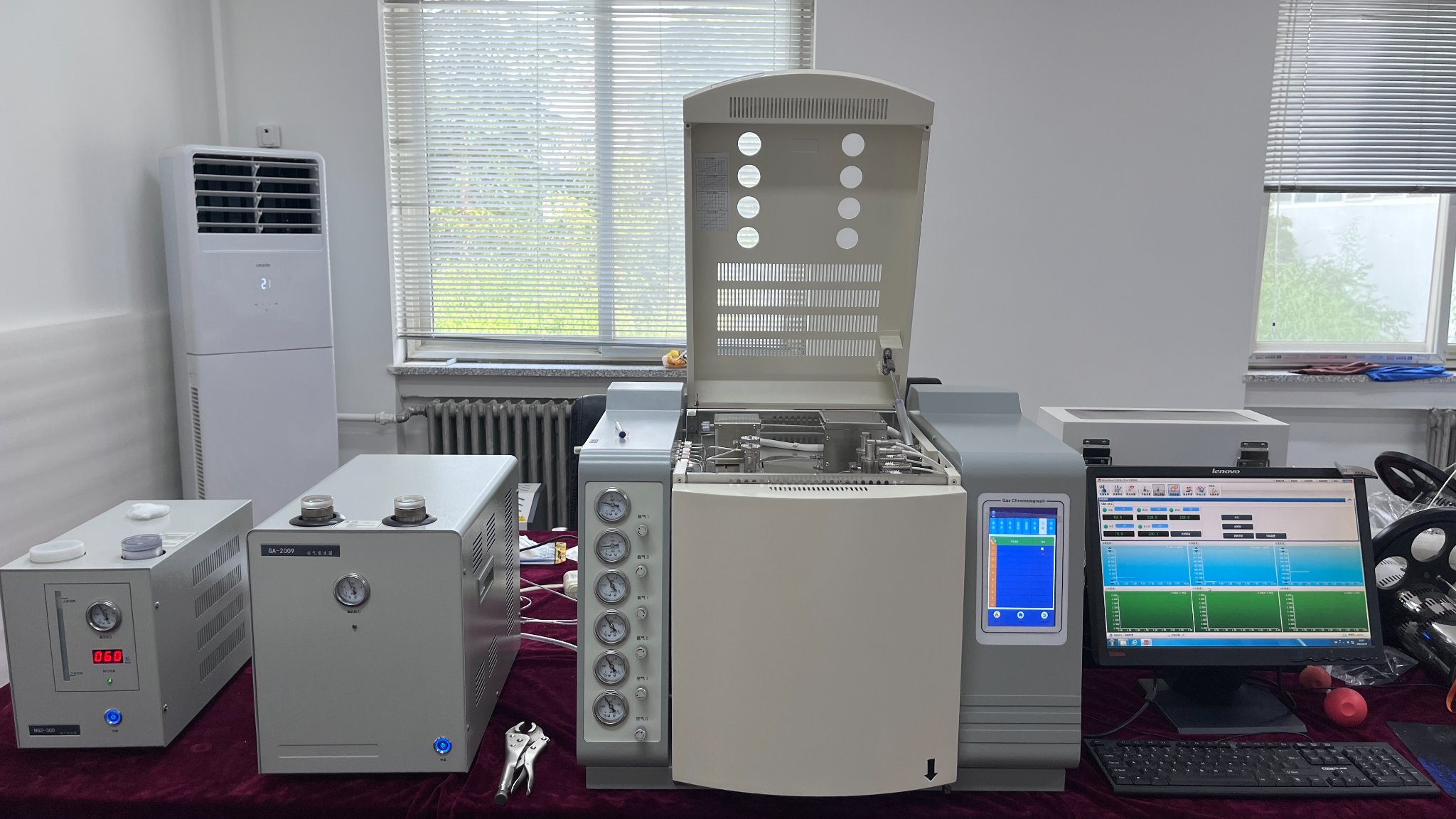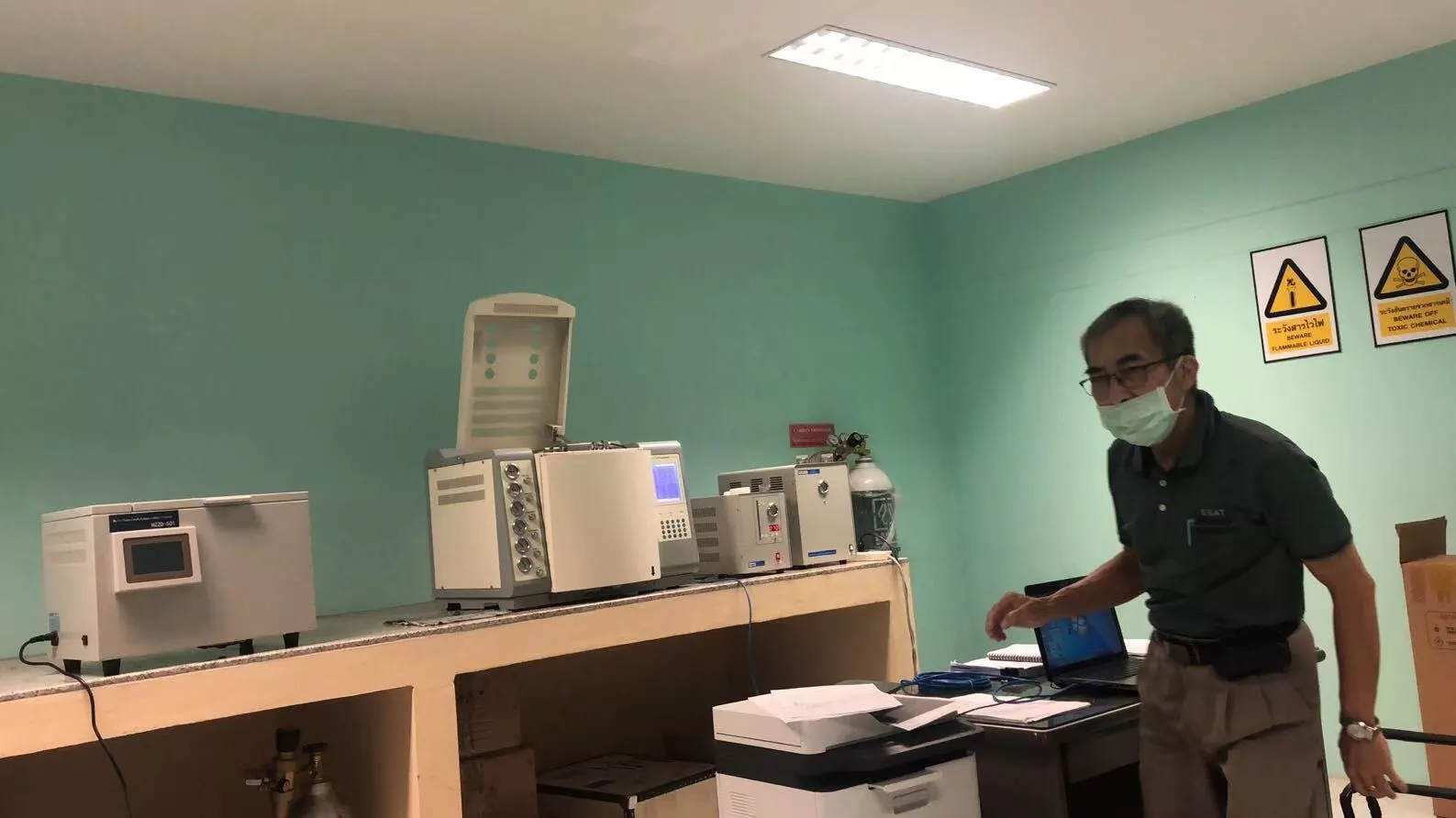 Product features
1. The Transformer oil gas chromatography analyzer adopts large screen LCD display, which is intuitive, easy to operate, more suitable for the use habits of Chinese people, humanized design interface and one click operation.
2. The Gas chromatography computer is connected to the Internet, and can be connected with the Gas chromatography through the remote computer to realize the remote data acquisition and management. The Gas chromatography improves the freedom of the device and promotes the effective application of the laboratory.
3. Through the user-friendly software operation interface, the Insulating Oil Gas Chromatography is very convenient for the user to set the parameters including temperature, lift, detector, bridge flow, etc.; the intuitive operation includes the functions of FID ignition (which has been changed to full-automatic, without manual operation), bridge flow switching, temperature control switching on and off, and various time events.
4. The main control circuit adopts advanced microprocessor and large capacity memory, which makes the data storage more reliable;
5. The temperature control system of microprocessor is adopted, and the temperature precision of controlled object in each heating area is less than 0.1 degree. With over temperature protection device. If the temperature of any circuit exceeds the set value, the instrument will stop heating and report the fault position on the display.
6. Self-diagnosis function, can display the fault location.
7. Data power off protection function, the operation data set by the transformer oil gas test machine can be stored for a long time after power off.
8. With stopwatch, counting function.
9. The carrier gas path adopts the dual stable gas path system of first stabilizing pressure and then stabilizing flow.
10. The imported special composite material chromatographic column has good separation effect. One injection, the whole analysis time is short.
11. Automatic fault diagnosis, automatic over limit prompt, three ratio diagnosis, component concentration diagram and other diagnosis methods
12. Startup stable time: < 1.0 hours
Product specifications and technical parameters
1. Normal working conditions of the instrument:
Ambient temperature: 0 ~ 30 ℃.
Relative humidity: less than 85%.
There is no strong electromagnetic interference and corrosive gas around.
The placement table shall be stable without strong vibration.
Power supply: AC 220 V ± 10%, 50 Hz ± 0.5 Hz.
2. Power consumption: About 2KW
3. Technical performance:
(1) Temperature control:
1) Temperature of column chamber:
Temperature control range: room temperature plus 5 ℃ ~ 420 ℃ (set temperature increment 1 ℃)
Temperature control accuracy: ± 0.05 ℃ within 200 ℃
The deviation between the indicated temperature and the set temperature is not more than 0.1 ℃
The deviation between the actual temperature and the indicated temperature is not more than 1%
Maximum heating power 1200W
PT100 corundum ceramic platinum resistor is used as temperature sensing element
2) Temperature of hydrogen flame detection chamber:
Temperature control accuracy: ± 0.05 ℃ within 200 ℃
Temperature control range: room temperature plus 5 ℃ ~ 420 ℃
Horizontal heating and two 100W internal heating stainless steel heating rods are adopted
PT100 corundum ceramic platinum resistor is used as temperature sensing element
3) Temperature of thermal conductivity cell detector:
Temperature control accuracy: ± 0.05 ℃ within 200 ℃
Temperature control range: room temperature plus 5 ℃ ~ 420 ℃
Vertical round heating and two 100W internal heating stainless steel heating rods are adopted
PT100 corundum ceramic platinum resistor is used as temperature sensing element
4) Reformer temperature:
Temperature control accuracy: ± 0.05 ℃ within 200 ℃
Temperature control range: room temperature plus 5 ℃ ~ 420 ℃
Horizontal heating and two 100W internal heating stainless steel heating rods are adopted
PT100 corundum ceramic platinum resistor is used as temperature sensing element
(2) Thermal conductivity cell detector (TCD)
Sensitivity: s ≥ 5000mv · ml / Mg (benzene, H2)
Noise: ≤ 0.02mv
Drift: ≤ 0.1mv/h
Built in preamplifier
Semi diffused 100 Ω four arm rhenium tungsten wire
Power supply mode of constant current source
(3) Hydrogen flame ionization detector (FID)
Detection limit m ≤ 5 × 10-12g / S (benzene / carbon disulfide)
Noise: ≤ 5 × 10-13a
Drift: ≤ 5 × 10-12a / 30min
Full collector type, corundum nozzle
Platinum ignition wire
(4) Minimum detection quantity
Minimum detectable concentration (PPM) of dissolved gas in insulating oil

Component name

H2

CO

CO2

CH4

C2H4

C2H6

C2H2

Minimum detection concentration

2

2

5

0.08

0.08

0.08

0.08